Android Downloader Application for COMET Data Loggers
Download the data from COMET Data Loggers, always and everywhere - WITHOUT ANY COMPROMISE
No more carrying the datalogger or laptop for data downloading. Just connect your smartphone or tablet PC, download and share data via DropBox or e-mail.

With this free application will be your access to measured data faster and easier.  You will have complete control of your data.

Measured values are stored in your Android device and you can share them at any time.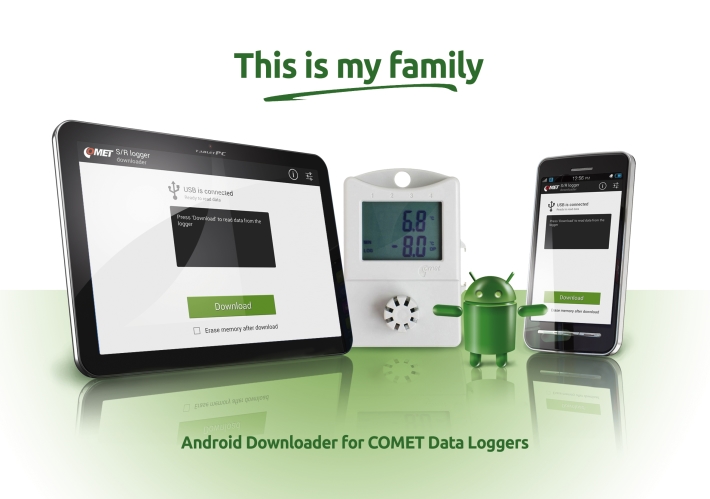 This free application is intended for Android devices. It allows you to download and share measured data from COMET dataloggers. Files with the measured values can be stored to the mobile device or shared with other services (Gmail, DropBox, etc.)

Hardware requirements:
Android 3.2 or higher
Android device with USB Host support