manufacturer of measuring instruments
Soil temperature monitoring for agriculture – COMETEO Radiation Shield with GSM datalogger
Complete solution for remote wireless monitoring of soil and ambient temperature.
Autonomous battery powered MOBILE GSM Datalogger measures and records temeprature of soil with stick-in probe and ambient temperature with probe placed inside of COMETEO.
COMETEO multiplate radiation shield is used to protect measuring devices and provides more accurate measurment results. The shield minimizes radiation reaching the sensor, minimizes radiation absorbed by the shield and maximizes ambient air flow around the sensor. The enlarged top plate "cap" is 210mm in diameter and designed to provide shade for high solar angles for lower plates and also for full protection of measuring device placed underneath.
Technical data
TEMPERATURE SENSOR - external probe for ambient measurement
Measuring range
-30 to +80 °C
TEMPERATURE SENSOR - external probe for soil temperature measurement
Measuring range
-30 to +250 °C
DATALOGGER U0141M
Memory
500,000 values in noncyclic logging mode; 350,000 values in cyclic record mode
Recording interval
adjustable from 10 s to 24 h
Power
battery SONY LiIon 5200mAh
METEOSHIELD
Dimension
220 mm (diameter), 250 mm (height)
Material
ASA - UV stabilized, antistatic
GENERAL TECHNICAL DATA
Operating temperature
-30 to +80 °C
Operating humidity
0 až 100 %RH
Features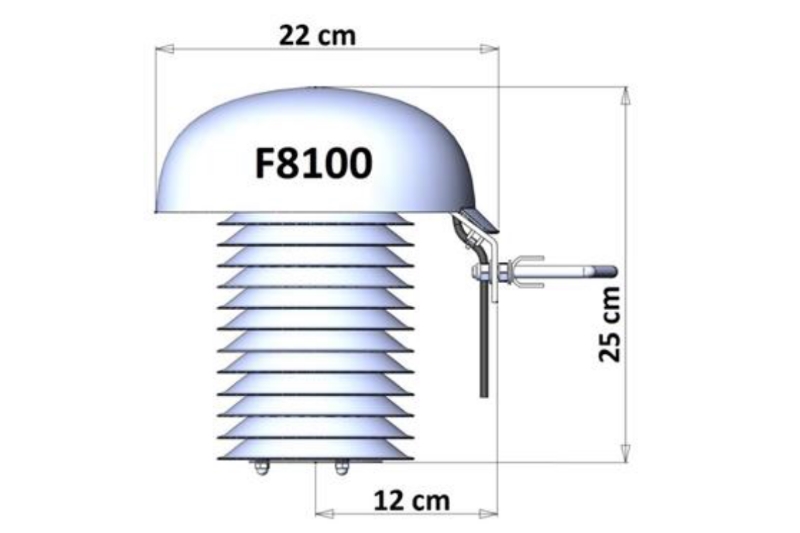 COMETEO is made of ASA plastic which is resistant to mechanical damage and UV radiation. ASA plastic is very stable over time.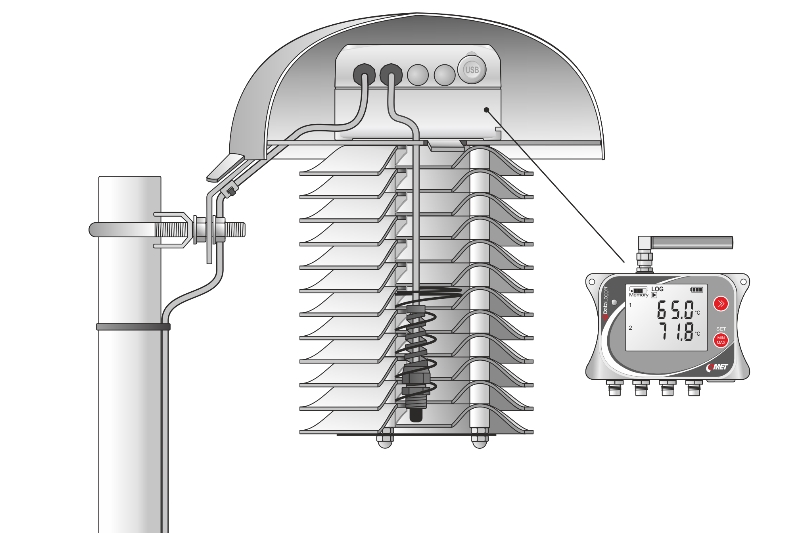 GSM Datalogger is entirely protected inside the radiation shield by maximized top cover area which provides advanced weather protection.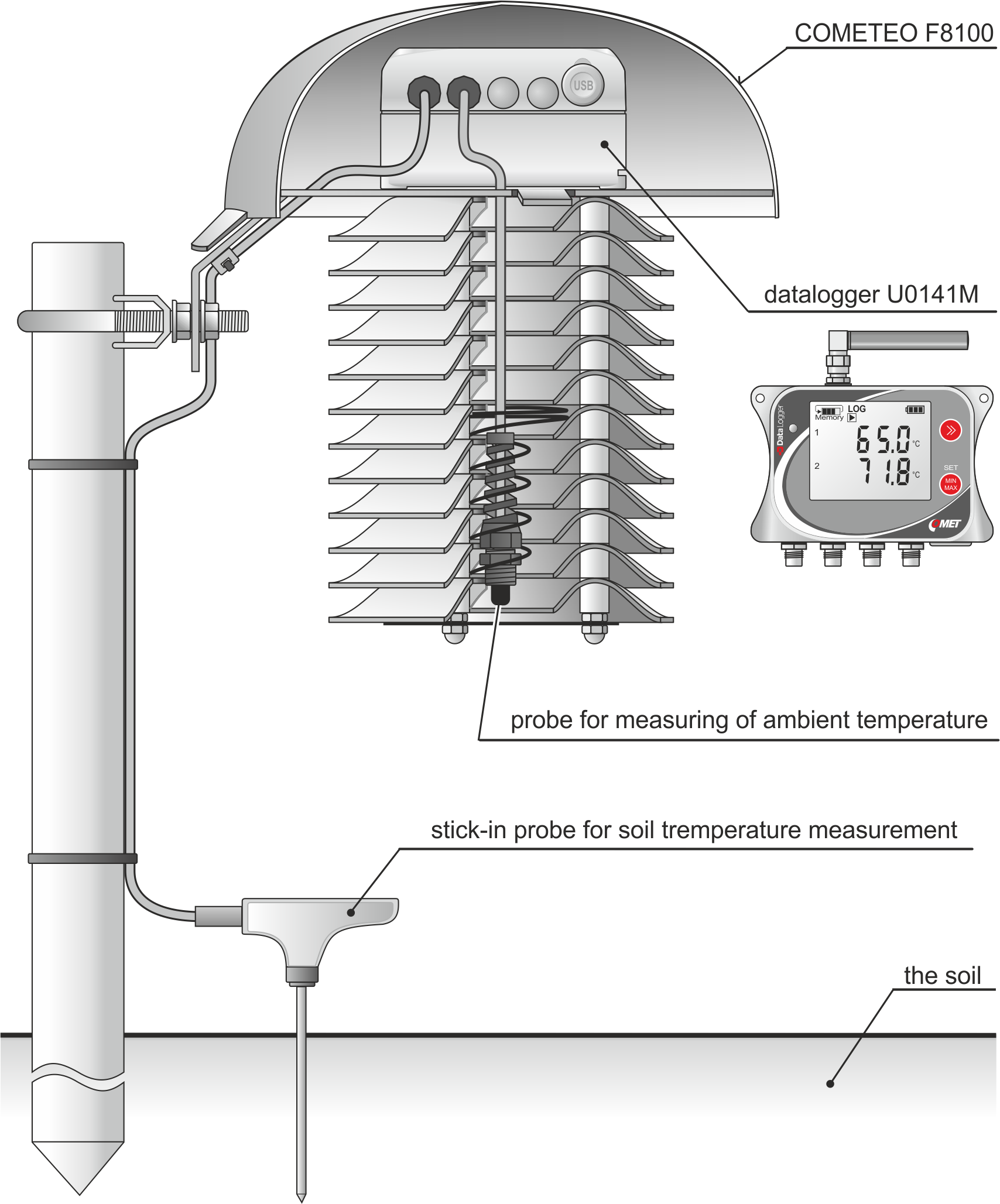 COMETEO along with the GSM datalogger offers a unique opportunity to measure soil and air temperature under extreme conditions with remote data readout. It is a completely autonomous solution that measures, stores values in memory, or sends data to a central database or cloud. The upper and lower limit can be set for each of the four measuring channels. In case of exceeding these limits the GSM datalogger sends text about critical information. Users may also be informed of a device malfunction, battery condition, memory or external power failure.
Our solution can be used in agriculture, horticulture and forestry - monitoring the conditions of growth in the field, greenhouse, growth chambers and other places where it is important to monitor the temperature.
In our wide product range you can find other instruments for measuring quantities such as relative humidity, dew point, CO2 and atmospheric pressure. Other manufacturers' sensors with proper output are also supported.